Learn How to Save Contacts from CSV to vCard for Mac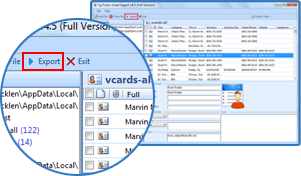 vCards these days are considered as safe and standardized way of storing or sharing contact information with other users. CSV being another popular format for storing contacts is declined by users due to benefits gained over using vCard. CSV file stores textual as well as numeric data but vCard stores more this including photos, audio clips, logo etc, therefore this is the reason why users prefer to migrate contacts from CSV to vCard for Mac. Moreover, wide accessibility of vCards by multiple email clients and web services (iCloud, Gmail, Yahoo and Outlook) is fact that votes for vCards.
Need for CSV File to vCard File Converter Tool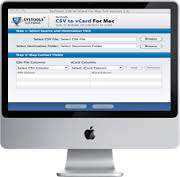 Users find it difficult to convert contacts from CSV file to VCF file as both file formats comprises of varied compatibilities. Therefore, tools like CSV to vCard converter for Mac comes in light that renders the facility to convert CSV file to VCF file on Macintosh systems. The interface of the tool are designed to match with the functioning of Mac systems that even new user to Mac industry can manage it hassle free. Using this tool user can convert batch contacts from CSV file into vCard format with separate vCard for each contact. Customizing map fields is allowed by users so that manageability becomes easier and faster on Mac machine.
Convert CSV To vCard For MacIn Demo At Free!


CSV to vCard for Mac converter also comes with demo version downloadable at no charges. This trial version will help in exporting first 15 contacts from CSV sheet to vCard format. Users can before going for licensed version of tool, can judge the working criteria of CSV to vCard contact conversion tool. If you wants to convert more than 15 CSV contacts so get our personal license edition at $39 and Business license at $99 etc.